Detectie cu Senzori IR si UV
Detectie pentru industrie
Un incendiu, chiar si de mica dimensiune, poate paraliza o intreaga fabrica de productie. Riscul de incendiu este substantial: defectele tehnice ale sistemelor de productie, constructiile deschise si zonelor de productie conectate contribuie la dezvoltarea rapida a incendiului. Tocmai pentru a preveni o astfel de situatie, este necesara alegerea unor sisteme de detectie incendiu care sa raspunda nevoilor de siguranta specifice industriei.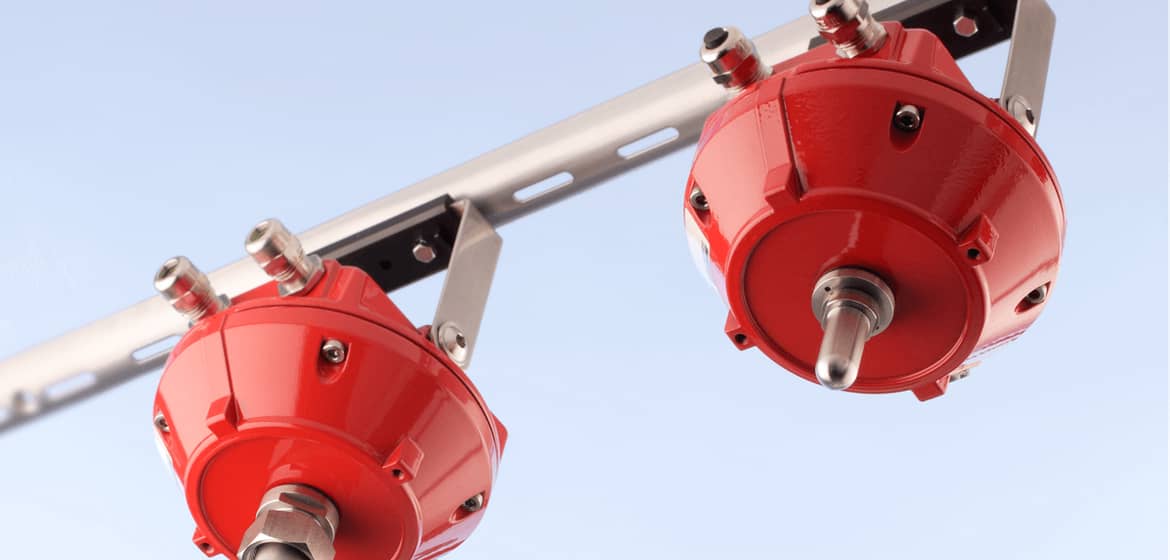 Detectie timpurie, fara alarme false
Senzorii foarte receptivi si algoritmii inteligenti de evaluare asigura faptul ca detectorii de incendiu industriali UniVario detecteaza intotdeauna focurile foarte repede, cu un risc foarte scazut de alarme false.
Capacitatea lor de a suprima in mod inteligent variabilele de perturbare, temperaturile de raspuns ridicate si foarte precise si optiunea de a utiliza detectorii in zone cu pericol de explozie ofera o gama foarte larga de aplicatii pentru detectoarele UniVario.
Leading equipment and technologies
Detectorii industriali UniVario sunt detectori inteligenti, bazati pe platforma si controlati de microprocesor. Datorita conceptului lor modular si a tehnicilor avansate de procesare a semnalului, acesti detectori indeplinesc cerintele individuale specifice diferitelor aplicatii.
Detectorii industriali UniVario sunt proiectati pentru protejarea zonelor interioare si exterioare; in imediata apropiere a echipamentului care trebuie protejat, precum si de la distante mai mari. Acestia pot fi instalati atat in zone curate, cat si in medii dure, precum si in zone periculoase supuse unor potentiale explozii, oferind astfel solutii pentru toate nevoile.
In functie de model, detectorii de incendiu industriali UniVario sunt certificate FM, testate si autorizate de VdS Schadenverhutung. In plus, alte organisme internationale de certificare, de exemplu CCC, conformitatea cu standardele rusesti, MOE, CPD, CSFM, ATEX, IECEx si NEC au acordat aprobari.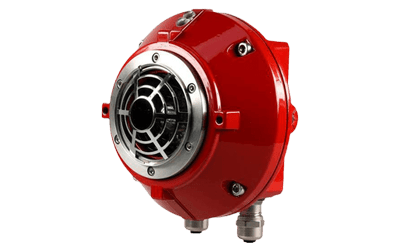 Uni­Vario FMX5000 UV
Detectorul de flacara reactioneaza la radiatiile optice si analizeaza lungimile de unda specifice. Este instalat oriunde este posibil ca flacarile  sa se dezvolte rapid.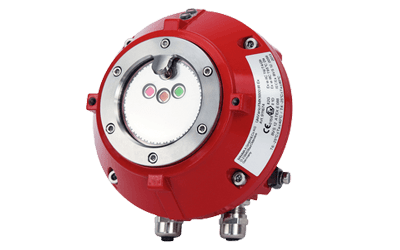 Uni­Vario FMX5000 IR
In ciuda surselor de perturbare tipice pentru aplicatii industriale, UniVario FMX5000 IR este extrem de rapid la detectarea flacarilor.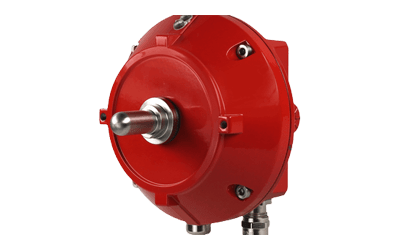 Uni­Vario WMX5000
WMX5000 este conceput pentru a detecta focurile deschise in care temperatura creste rapid, cum ar fi in cazul solidelor, lichidelor si gazelor foarte combustibile.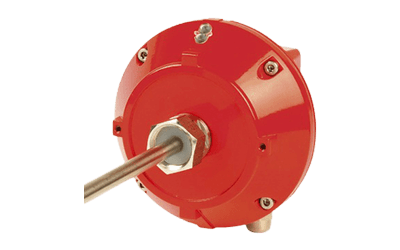 Uni­Vario WMX5000 FS
Detectorul de caldura este special conceput pentru a functiona la temperaturi de pana la 850°C. Microcontrolerul monitorizeaza functia si analizeaza valorile temperaturii.
Full services. Turnkey projects
Pentru Detectia de Incendiu prin Senzori IR si UV, DEFLAMMO ofera o gama completa de servicii: Consultanta, Proiectare, Autorizare IGSU, Procurare echipamente, Instalare, Programare, Maintenance and Technical Support.
DEFLAMMO can design and install fire detection systems that correspond to different standards: IGSU, VdS, FM.
Un rol aparte il acordam procesului de integrare a sistemelor de detectie incendiu cu alte sisteme si instalatii ale cladirilor: Supraveghere Video, Control Acces, Sisteme Integrate de Securitate (PSIM), Alarmare Vocala, Stingere Incendiu, BMS.
Reference works
De-a lungul timpului, compania noastra a implementat numeroase proiecte de Detectie Incendiu in diverse domenii de activitate, dintre care putem enumera: Universitatea Politehnică București – Campus,  Universitatea Politehnică București – Precis, Universitatea Titu Maiorescu Bucuresti, Aurora Shopping Mall, Galeria Mall Buzau, Galeria Mall Suceava, Mega Image, ParkLake Shopping Center Bucuresti (peste 11.000 de elemente), Expo Business Park Bucuresti, Floreasca Business Park Bucuresti, Hermes Business Campus, Multigalaxy, Nusco Tower, Iulius Town Timisoara, Unirii View, Liberty Galati, Odu Sibiu, Sofidel  Calarasi,Wenglor Sibiu, CF. Falciu, CF. Vicsani.
On the same topic

Widget not in any sidebars

Doriti mai multe informatii despre sistemele de detectie ir si uv?
Our specialists will be happy to assist you.