Intercom
Sisteme integrate de comunicatii si securitate
Sistemele de comunicatii reprezinta o componenta esentiala in cadrul conceptului de securitate si siguranta al unui obiectiv, fie el civil, industrial, din infrastructura de transporturi, infrastructura critica sau de aparare. Ele sunt privite ca mijloace de comunicare si suport in activitatile curente sau de ajutor in caz de urgenta.
Cerintele de siguranta in mediile explozive sunt riguroase si stricte si nu se rezuma doar la interdictiile evidente impotriva fumatului sau a oricarei alte surse de foc liber. Insa chiar si electricitatea statica sau o mica scanteie generata de un dispozitiv electric poate provoca o explozie, iar consecintele pot fi dezastruoase.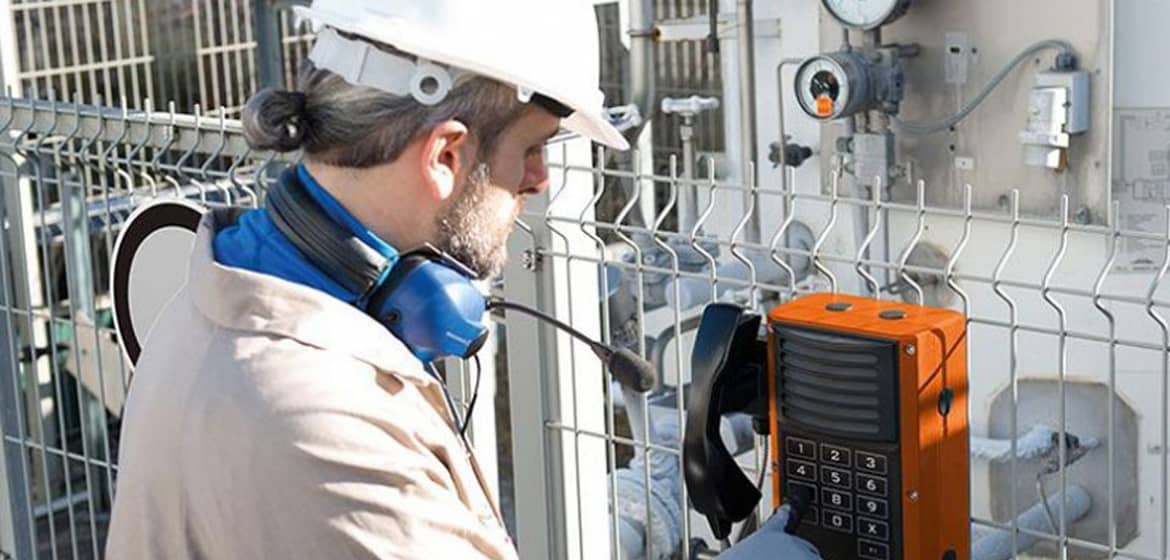 Dezvoltarea tehnologiei IT si integrarea acestora cu toate domeniile de activitate ofera, de asemenea, avantajele arhitecturii IP pentru sistemul de interfonie: securitate sporita, siguranta a comunicatiilor, redundanta, scalabilitate, administrare facila, calitate audio deosebita indiferent de distante, inteligibilitate chiar si in medii cu zgomot puternic.
Bazat pe echipamente si platforme software de producatori cunoscuti cum ar fi Commend, Aiphone si Schrack Seconet, DEFLAMMO ofera o gama completa de la solutii de interfonie in domeniul rezidential pana la sisteme de comunicatii integrate.
Solutiile DEFLAMMO acopera toate domeniile de activitate, indiferent de mediile de lucru in care sunt utilizate echipamentele si sistemele intercom.
Leading equipment and technologies
Statiile sunt certificate ATEX si IECEx pentru atmosfere explozive, cu cel mai mare rating de protectie impotriva exploziilor (IIC/IIIC) si cea mai ridicata clasa de temperatura (T6/T80°C) Acestea vin in carcase IP 66, perfect sigilate pentru a preveni patrunderea prafului, a mizeriei si a particulelor de apa.  Sunt rezistente la soc datorita clasei de protectie IK 10, constructie durabila cu pereti dubli, alcatuita din policarbonat de inalta performanta. In plus, acestea rezista temperaturilor extreme.
Statiile din seria EX 7000 Commend sunt usor de instalat, de pus in functiune si ofera intreaga gama de functii de apelare si management, pe langa calitatea audio exceptionala, generate de amplificatoarele 20-Watt Class-D si IVC (Intelligent Volume Control / Controlul inteligent al volumului) pentru a oferi inteligibilitate chiar si in zone in care exista zgomote puternice de fundal.
Full services. Turnkey projects
On the same topic
Doriti mai multe informatii despre sistemele de comunicatii?
Specialistii nostri de la dispecerat va stau la dispozitie.