PA / VA
Solutii avansate de adresare publica si alarmare vocala
Sistemele de adresare publica si alarmare in caz de urgenta (Public Address / Voice Alarm) reprezinta o componenta esentiala a sistemului integrat de securitate si siguranta.
Acestea sunt esentiale pentru campusuri si cladiri cu flux mare de persoane: cladiri de birouri si administrative, universitati, spitale, sali de spectacole, centre de divertisment si amuzament, arene sportive, spatii expozitionale, centre de conferinta, hoteluri, centre comerciale, complexuri industriale, terminale de transport (aeroporturi, gari, metrou, autogari, parcari).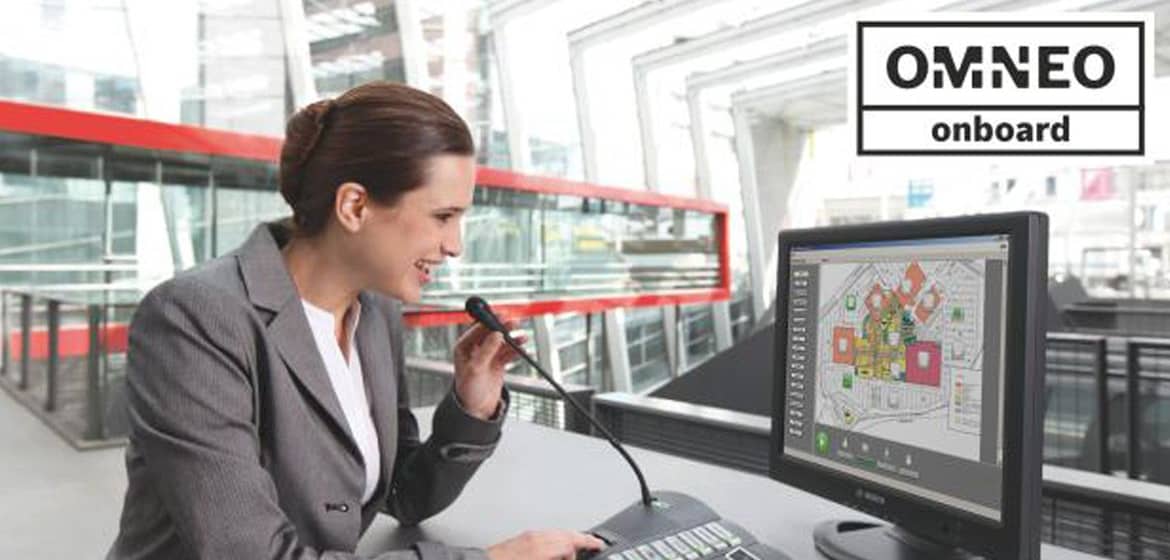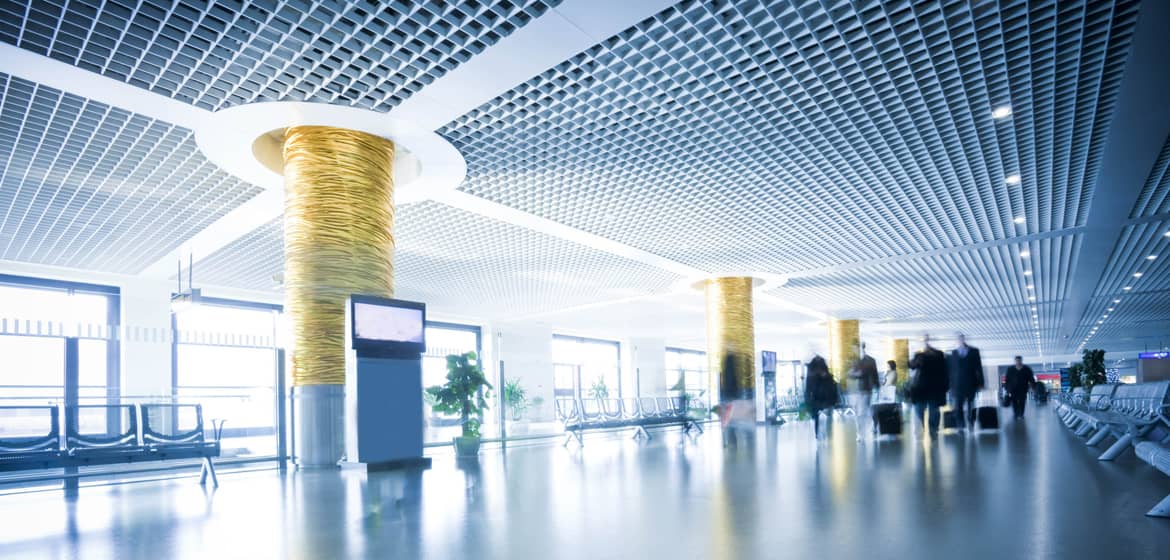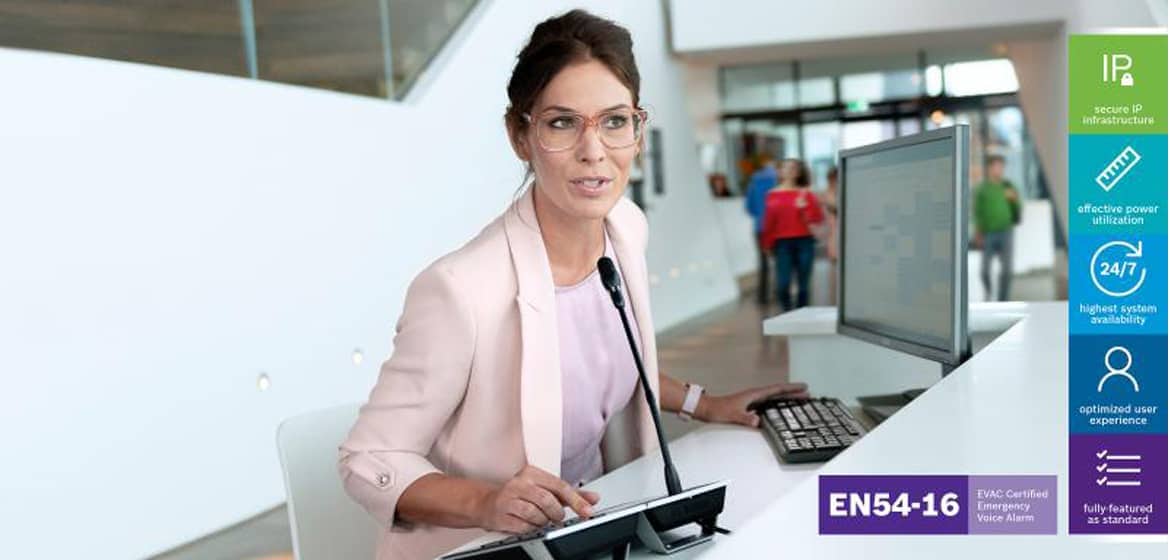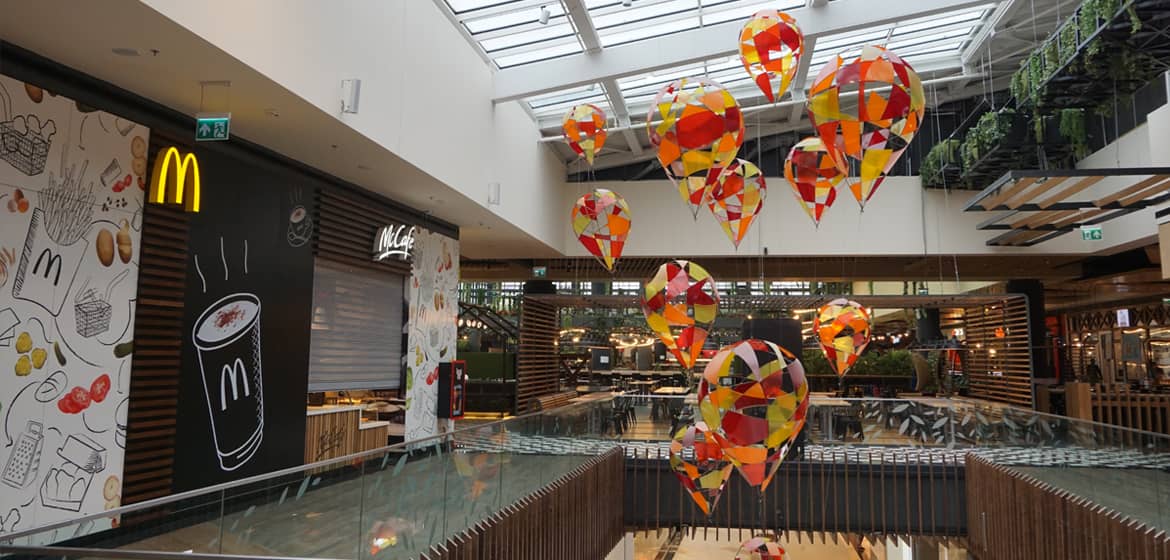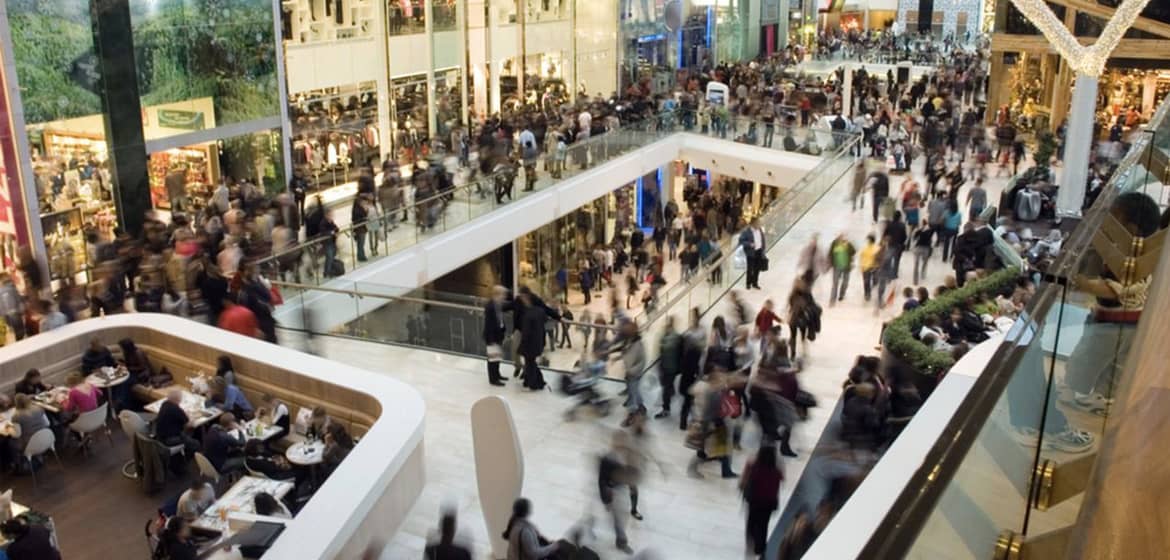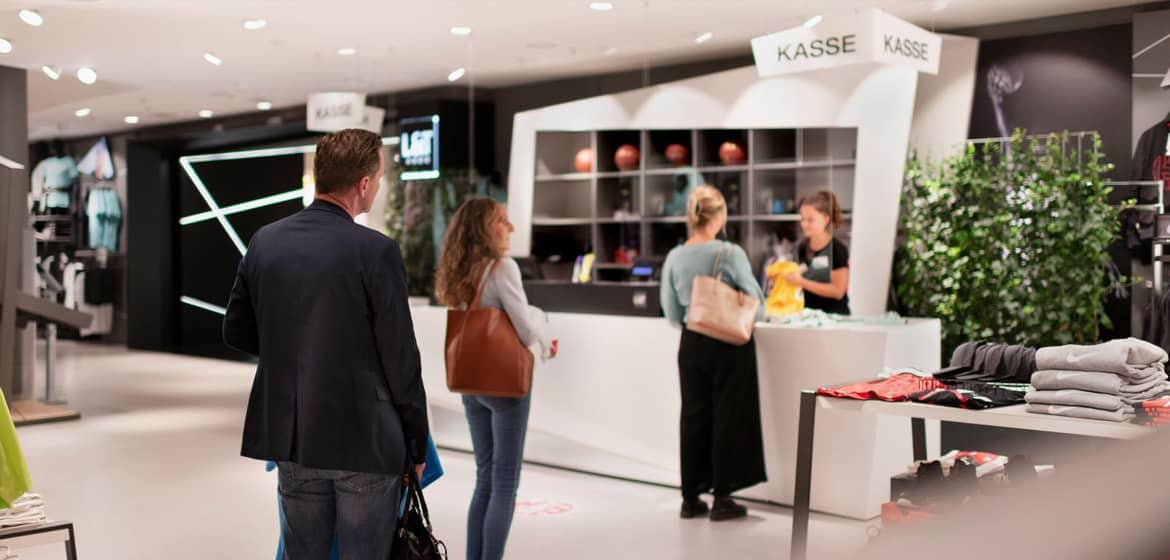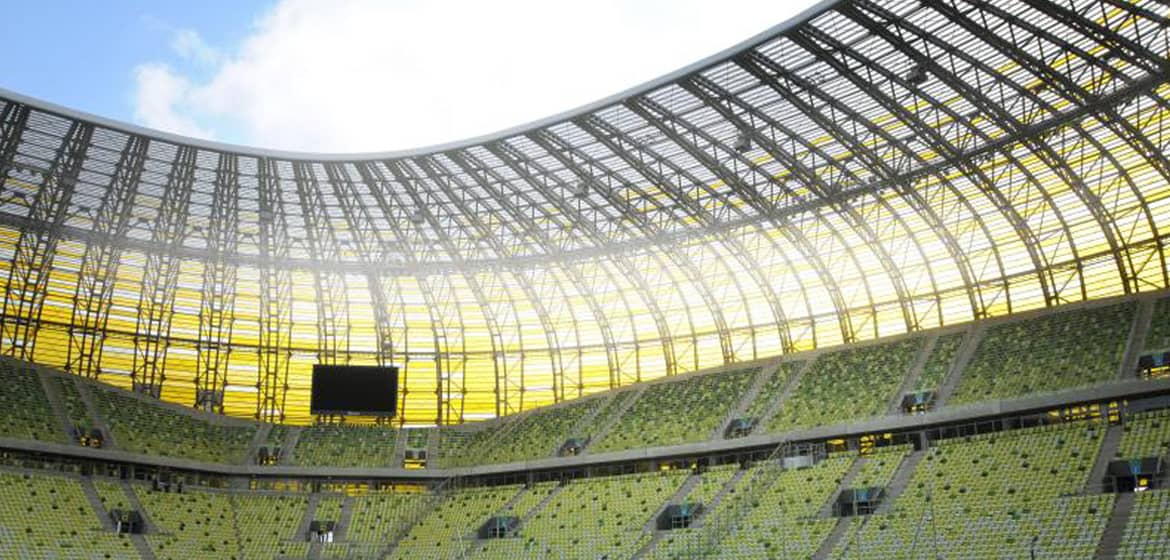 Leading equipment and technologies
Solutiile pentru adresare publica si alarmare in caz de urgenta oferite de DEFLAMMO au la baza ultimele tehnologii si echipamente produse de Bosch – liderul mondial in domeniu, cu peste 90 de ani de experienta in proiectarea si dezvoltarea de echipamente pentru comunicatii, precum si Honeywell – sistemele Esser.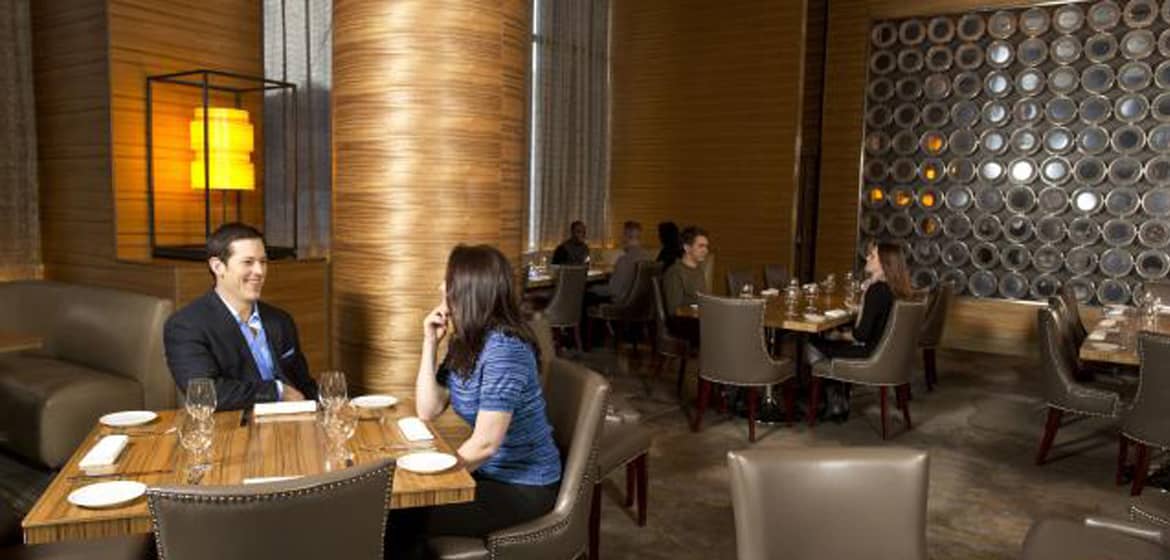 Bosch este unanim recunoscut pentru expertiza in domeniu si ca produce unele dintre cele mai fiabile si de calitate sisteme PA/VA.
Bosch este furnizorul global de tehnologie inovatoare, sustinut de cele mai inalte standarde de service si asistenta. Bosch ofera o gama larga de solutii de securitate, siguranta, comunicatii si sunet, fiind aplicate in intreaga lume de la facilitati guvernamentale si locuri publice, pana la companii, scoli si locuinte.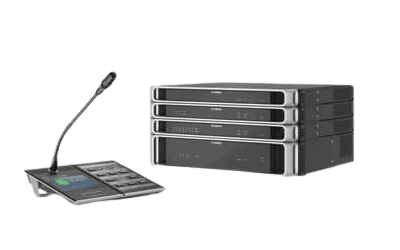 Bosch PRAESENSA
Sistem IP avansat cu un foarte bun raport pret/calitate, proiectat pentru aplicatii medii si de mari dimensiuni: campusuri universitare, hoteluri, centre comerciale, spatii industriale, terminale de tranport.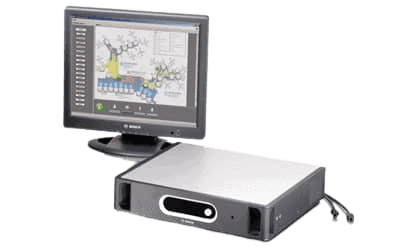 Bosch PRAESIDEO
Este certificat EN54-16 si proiectat pentru aplicatii de adresare publica, alarmare in caz de urgenta si evacuare. Destinat cladirilor administrative, campusurilor universitare, arenelor sportive, centrelor comerciale.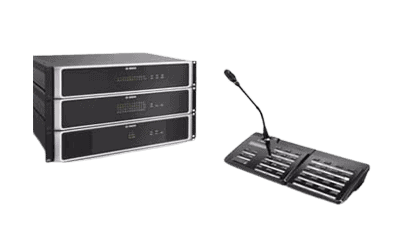 Bosch PAVIRO
Sistem certifcat EVAC EN54-16 pentru aplicatii PA/VA de dimensiuni mici si medii. Cladiri de birouri, scoli, hoteluri, aeroporturi regionale.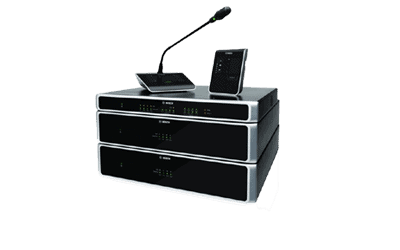 Bosch PLENA
Sistem de mici dimensiuni folosite pentru scoli, cinematografe, muzee, restaurante, baruri, cafenele, mici hoteluri si pensiuni, centre de conferinta.
Full services. Turnkey projects
Pentru Adresare Publica si Alarmare Vocala, DEFLAMMO ofera o gama completa de servicii: Consultanta, Proiectare, Procurare echipamente, Instalare, Programare, Maintenance and Technical Support.
Reference works
De-a lungul timpului, compania noastra a implementat numeroase proiecte de Adresare Publica  si Alarmare Vocala in diverse domenii de activitate, dintre care putem enumera  Cinematograful "Bela Lugosi" Lugoj, Complexul Cultural "Eugen Ionescu" Slatina, Sala Polivalenta Bucuresti, Sala Polivalenta Cluj-Napoca, Stadionul Rapid Bucuresti,  Altex, Kaufland, MegaMall Bucuresti, ParkLake Shopping Center Bucuresti (2400 de difuzoare),  Multigalaxy, Nusco Tower, Romatsa, C.F. Falciu, C.F. Vicsani.
On the same topic
Doriti mai multe informatii despre sisteme de adresare publica?
Our specialists will be happy to assist you.