Stingere cu apa
Stingere in stadiu incipient
Instalatiile cu sprinklere reprezinta solutii folosite pentru detectarea si stingerea incendiilor in stadiu incipient, insa acestea nu inlatura in totalitate nevoia de a folosi si alte sisteme de stingere incendiu. Principalul avantaj al acestor sisteme este faptul ca, in momentul izbucnirii unui incendiu, se deschid automat doar capetele sprinklerelor la care temperatura a depasit valoarea de declansare.
In momentul izbucnirii unui incendiu, se deschid automat doar capetele sprinklerelor la care temperatura a depasit valoarea de declansare. Sistemul nu este activat de fumul de tigara, ci doar de temperaturi care depasesc limita prestabilita, iar mententa poate fi realizata usor.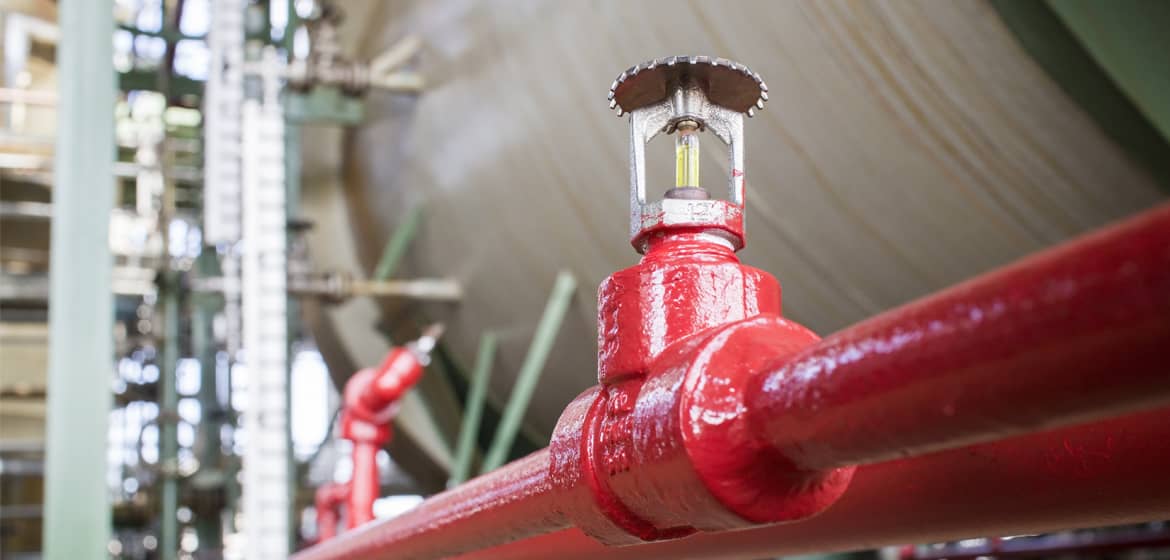 Solutie ideala pentru incendiile tip A
Sistemul de stingere cu apa are excelente proprietati de racire; De asemenea, este solutia ideala pentru incendiile de tip A (Incendiul de tip A este declansat sau implica haine, lemn si alte materiale combustibile sau solide si inflamabile). Insa nu poate fi folosit in incaperile unde sunt echipamente electrice.
Leading equipment and technologies
Natura elementelor cu care sunt umplute conductele de distributie a instalatiilor cu sprinklere determina urmatoarea clasificare a sistemelor: umede (conductele sunt traversate de apa) si uscate (in conducte se afla aer sau nitrogen). Cele dintai sunt recomandate in spatiile incalzite constant si pot fi folosite in centre comerciale, cladiri de birouri. Sistemele destingere incendiu de tip apa-aer se monteaza chiar si in zonele in care sunt temperaturi mai scazute.
De asemenea, exista si sisteme de stingere cu drencere (sprinklere deschise, care nu au fiola si orificiul de pulverizare este deshis permanent), iar acest sistem are avatajul ca toate sprinklerele aflate intr-o arie vor  fi activate simultan astfel incat sa elibereze o cantitate mare de apa pentru a stinge focul, dar si pentru a crea perdele de apa pentru a limita extinderea focului
Full services. Turnkey projects
Pentru Stingerea cu Apa, DEFLAMMO ofera o gama completa de servicii: Consultanta, Proiectare, Autorizare IGSU, Procurare echipamente, Instalare, Programare, Maintenance and Technical Support.
DEFLAMMO poate proiecta si instala sisteme de stingere incendiu care sa corespunda unor diferite standarde: IGSU, VdS, FM.
Reference works
De-a lungul timpului, compania noastra a implementat numeroase proiecte de Stingere Incendiu in diverse domenii de activitate, dintre care putem enumera:,  Universitatea Politehnică București – Precis, Universitatea de Stiinte Agricole si Medicina Veterinara, Generali Romania, WNS Global Services Romania, ParkLake Shopping Center Bucuresti, Liberty Galati, Sofidel Calarasi.
On the same topic
Doriti mai multe informatii despre sistemul de stingere cu apa?
Our specialists will be happy to assist you.