Detectie video
Detectie fiabila a incendiilor
Sistemul de detectie video a incendiului utilizeaza camerele de supraveghere pentru a identifica flacarile si fumul chiar de la sursa. In mod normal, detectoarele de incendiu sunt instalate la nivelul tavanului, iar in cazul izbucnirii unui incendiu la nivelul podelei, fumul trebuie sa ajunga pana la detector pentru a se declansa alarma.
Prin urmare, timpul de detectare depinde, in special, de inaltimea la care se afla tavanul. Pentru a reduce cat mai mult acest interval de timp, sistemul de detectie incendiu pe baza de analiza video indentifica flacarile si fumul chiar de la sursa, inainte ca aceasta sa se extinda si genereaza o alarma.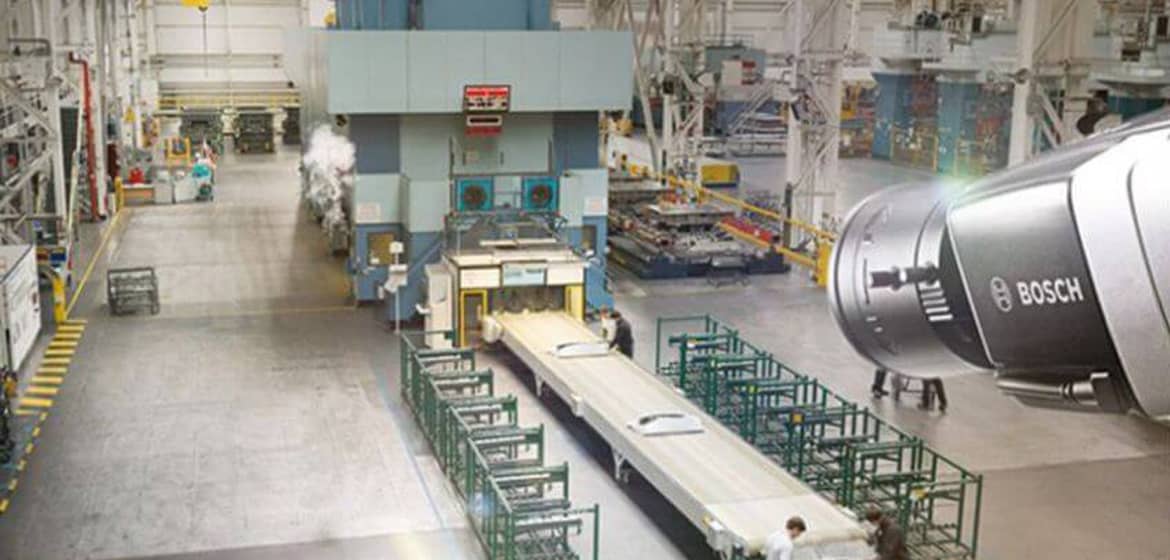 Domeniile de utilizare ale unui astfel de sistem de detectie video sunt: depozite, centre logistice, institutii de arta si cultura, aeroporturi, utilitati, energie, industrie si paduri.
Beneficiile unor astfel de sisteme de detectie video sunt detectia rapida a fumului si a flacarilor, identificarea focurilor ascunse si mocnite, zona mare de acoperire, monitorizarea live a mediilor si sunt ideale pentru aplicatii cu spatii deschise mari si tavane inalte.
Leading equipment and technologies
Sistemul functioneaza datorita unor algoritmi inteligenti, capabili de a diferentia incendiile reale de factori distractori,  care proceseaza si analizeaza imaginile. Acesti algoritmi se bazeaza pe un model de foc fizic si pot fi ajustati cu usurinta la nevoile clientilor. Atunci cand camera identifica si confirma prezenta flacarii sau a fumului generat de o flacara, se va pozitiona un patrat sau dreptunghi in jurul acestuia. Apoi se va afisa simbolul de evacuare in partea dreapta a ecranului si se va transmite o alarma.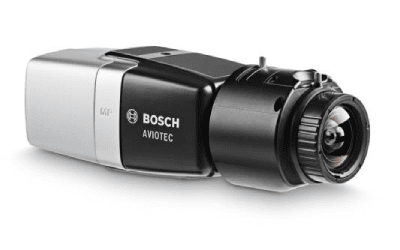 Camerele de inalta calitate Bosch care fac parte din sistemul AVIOTEC IP Starlight 8000 permit detectarea flacarilor si a fumului in cateva secunde chiar si in conditii dificile, iar alarma va fi transmisa prin retea si / sau releu. In plus, detectarea este integrata in camerele de supraveghere si nu necesita un alt echipament de analiza.
Folosind tehnologia Dynamic Transcoding, sistemul poate transmite alarmele catre o centrala de incendiu sau catre un centru de monitorizare ori dispozitiv mobil precum un iPad prin intermediul Ethernet. Primirea de imagini la calitate HD ofera echipelor de interventie o buna intelegere a situatiei curente chiar inainte de a ajunge la locul izbucnirii incendiului.
Full services. Turnkey projects
Pentru detectia video, DEFLAMMO ofera o gama completa de servicii: Consultanta, Proiectare, Autorizare IGSU, Procurare echipamente, Instalare, Programare, Maintenance and Technical Support.
DEFLAMMO can design and install fire detection systems that correspond to different standards: IGSU, VdS, FM.
Un rol aparte il acordam procesului de integrare a sistemelor de detectie incendiu cu alte sisteme si instalatii ale cladirilor: Supraveghere Video, Control Acces, Sisteme Integrate de Securitate (PSIM), Alarmare Vocala, Stingere Incendiu, BMS.
Reference works
De-a lungul timpului, compania noastra a implementat numeroase proiecte de Detectie Incendiu in diverse domenii de activitate, dintre care putem enumera: Universitatea Politehnică București – Campus,  Universitatea Politehnică București – Precis, Universitatea Titu Maiorescu Bucuresti, Aurora Shopping Mall, Galeria Mall Buzau, Galeria Mall Suceava, Mega Image, ParkLake Shopping Center Bucuresti (peste 11.000 de elemente), Expo Business Park Bucuresti, Floreasca Business Park Bucuresti, Hermes Business Campus, Multigalaxy, Nusco Tower, Iulius Town Timisoara, Unirii View, Liberty Galati, Odu Sibiu, Sofidel  Calarasi,Wenglor Sibiu, CF. Falciu, CF. Vicsani.
On the same topic

Widget not in any sidebars

Doriti mai multe informatii despre sistemele de detectie video?
Our specialists will be happy to assist you.